This post is also available in:

Deutsch (German)
Is it even allowed to exhibit Emil Nolde in this time? How do we relate today to the artist who was a convinced anti-Semite? There were plenty of questions after the tour for journalists at the Bucerius Kunst Forum. Born near the Danish border, Emil Nolde is considered one of the leading European Expressionists – and that makes it difficult: because Nolde was an anti-Semite, a racist and an admirer of the Nazis.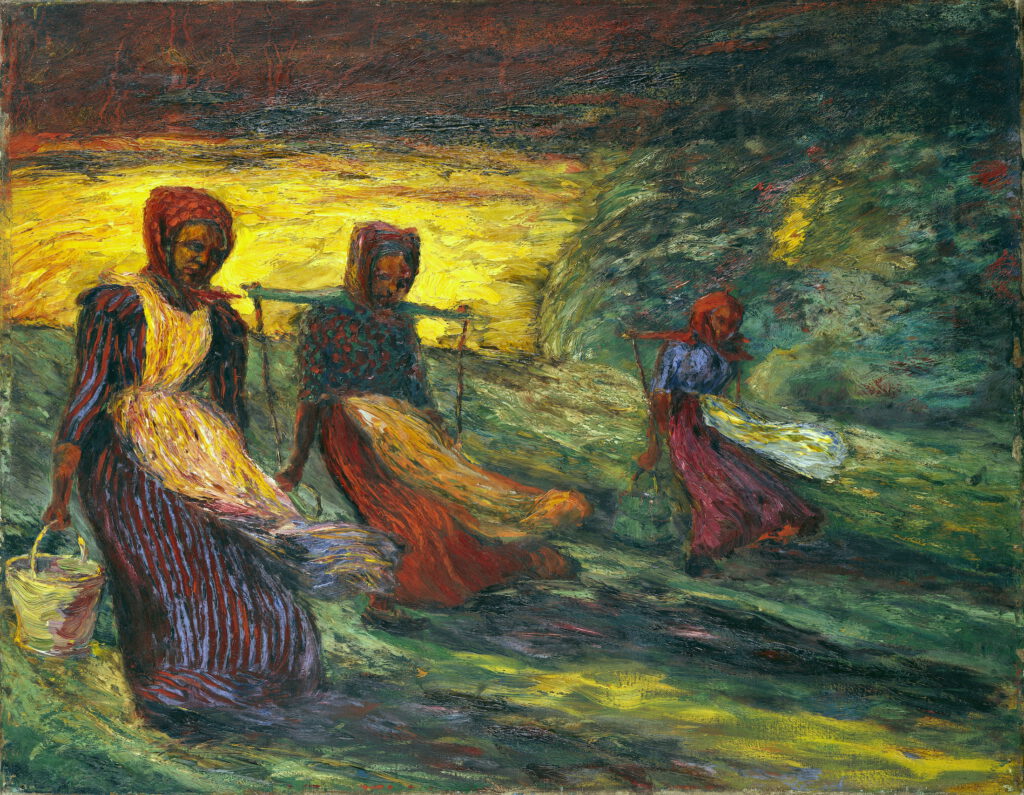 What does the director and curator of the Kunstforum, Dr. Kathrin Baumstark, have to say about this? She and the deputy director of the Nolde Foundation in Seebüll, Dr. Astrid Becker, are aware that they are "showing Emil Nolde at this particular time." And they realize this can raise questions, "Why now of all times?"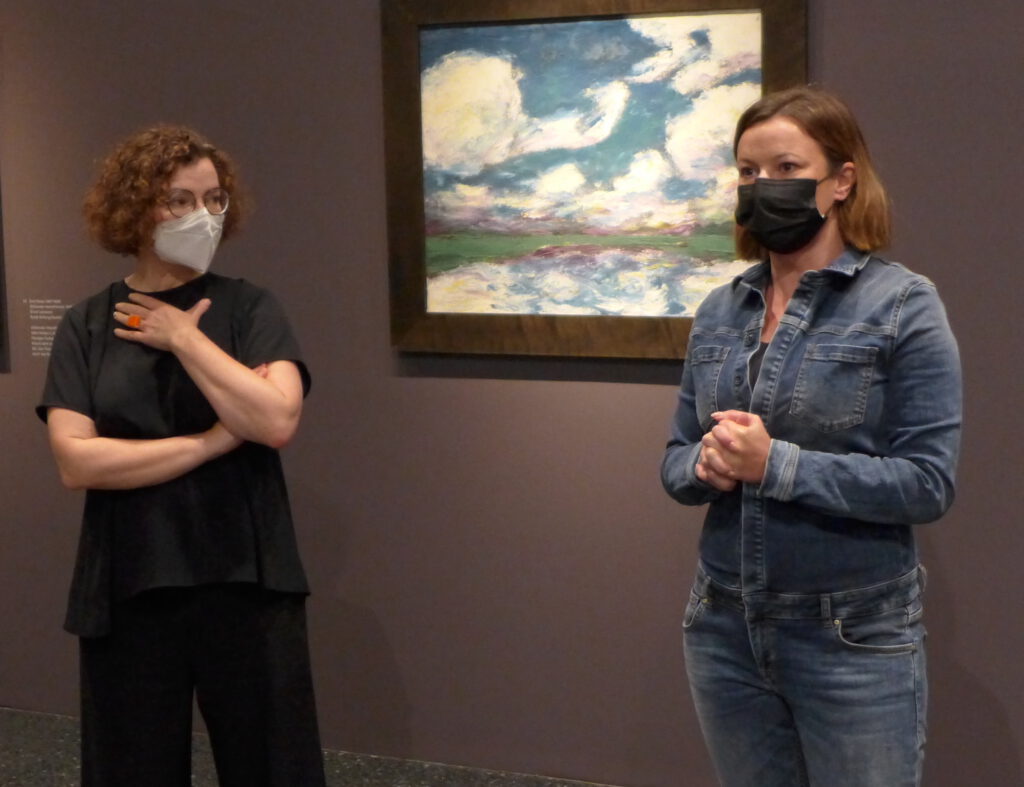 The topic is very complex, she says, because it is not possible to prove from the paintings that Nolde was an anti-Semite. Kathrin Baumstark: "It is an irony of fate that Nolde was also considered degenerate." Nevertheless, she says, he doggedly stuck to his style. The artist even presented himself as a victim of National Socialism after the war. And in this respect, the question also arises for the curator: "What can we learn from all this?" The exhibition is intended to stimulate precisely this discussion.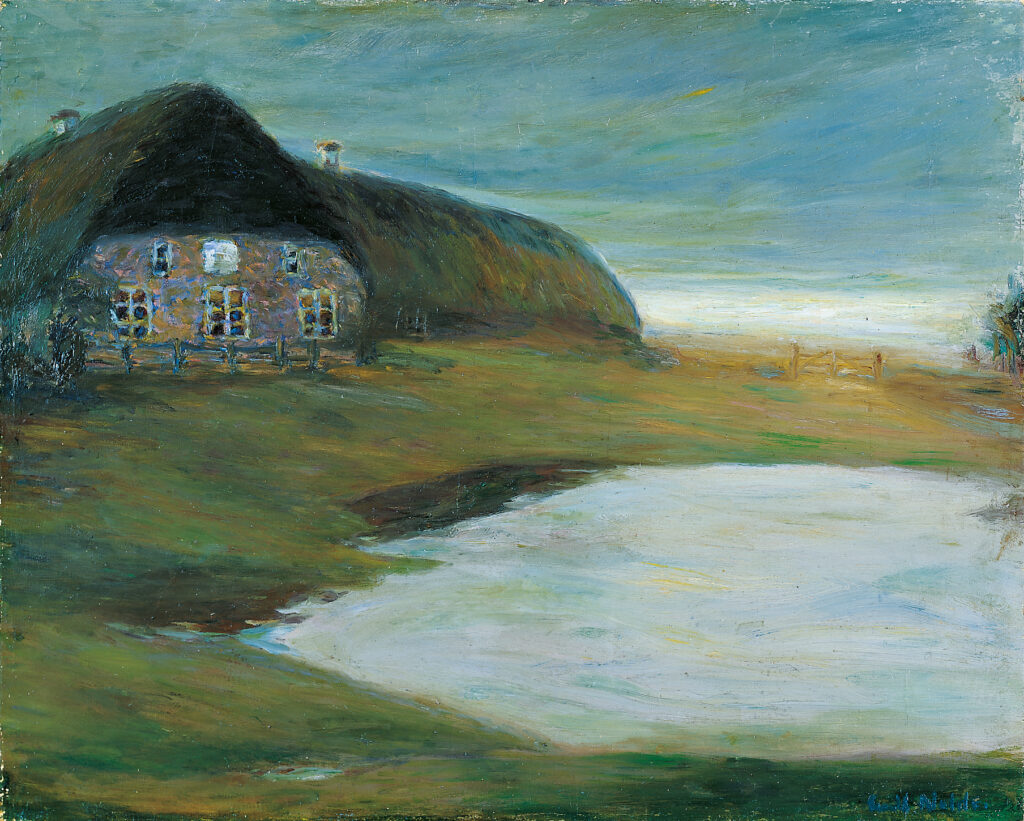 What if this art touches me?
"What does it do to me when I stand in front of it and this art touches me?" asks Kathrin Baumstark. Even if the cliché tells us that artists have good intentions and are of noble character, then with Nolde we have to rethink with horror and disillusionment: "Artists are not always good people, Nolde was not a good person, he was an ardent admirer of Hitler."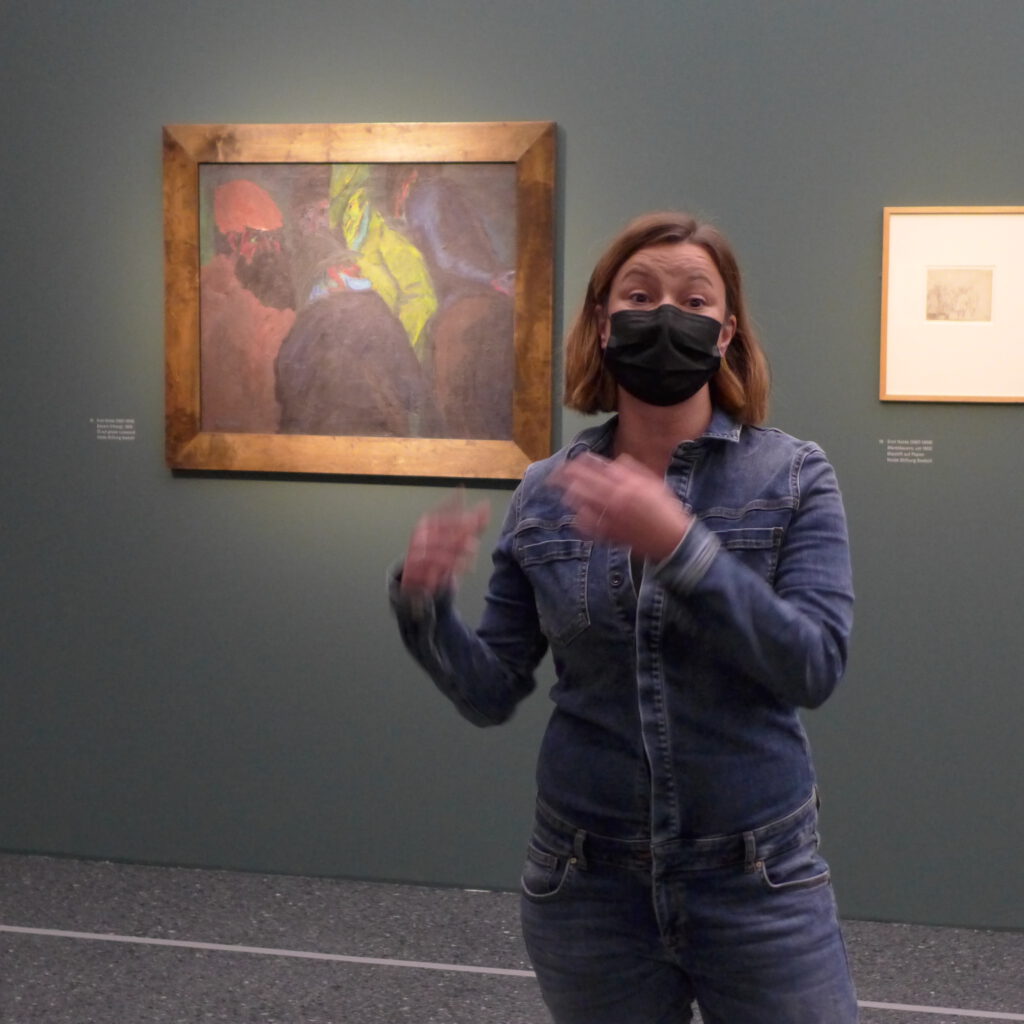 The early Nolde in Denmark
The exhibition focuses on the early work of Nolde, who took his cue from Danish painters and therefore even moved to Copenhagen for a time. Some 80 of his works are juxtaposed with those of Danish artists. Nolde drew much from this period, experimented abundantly. He saw himself inspired by landscapes and the Nordic light of the Danish artists, as well as by the depiction of people, such as the "sewing fisherman's daughter" by Anna Ancher. "Anna Ancher was a master at rendering sunlight, which creates fascinating effects in interiors." (Bucerius Kunst Forum text info). This telling and intriguing example shows how Nolde embraced influences for himself, and how he went about doing so in his work.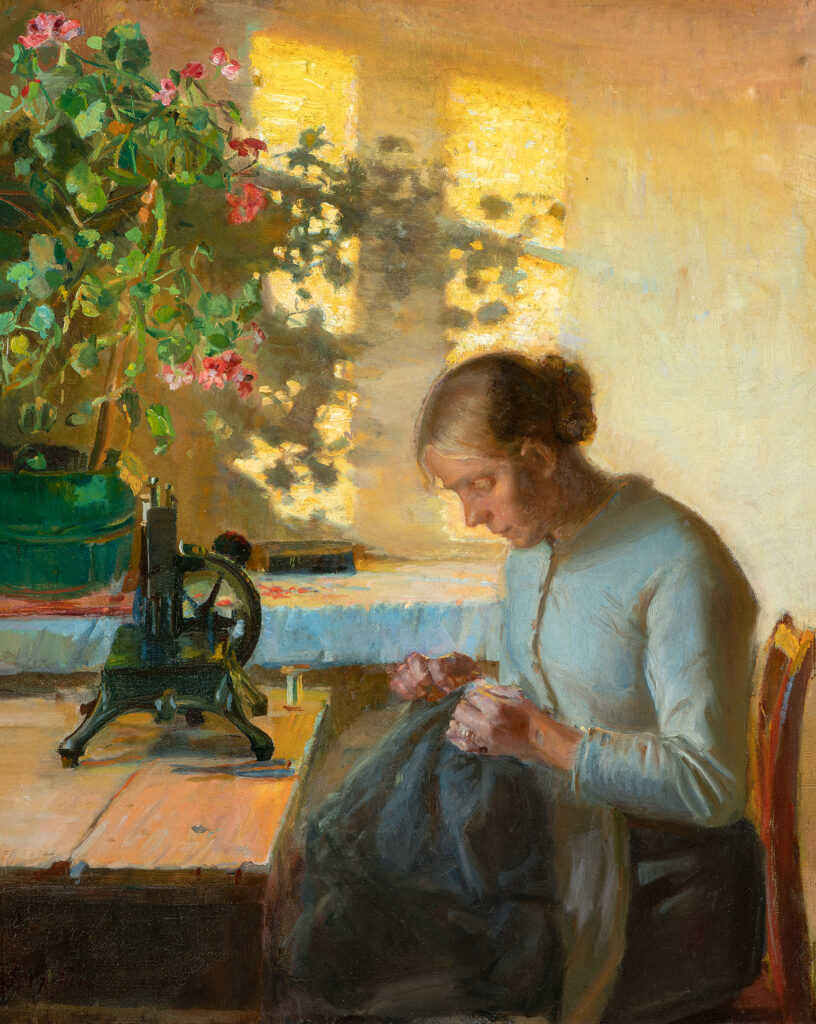 Realized by Emil Nolde in the Impressionist work Spring in the Room, showing his young wife Ada.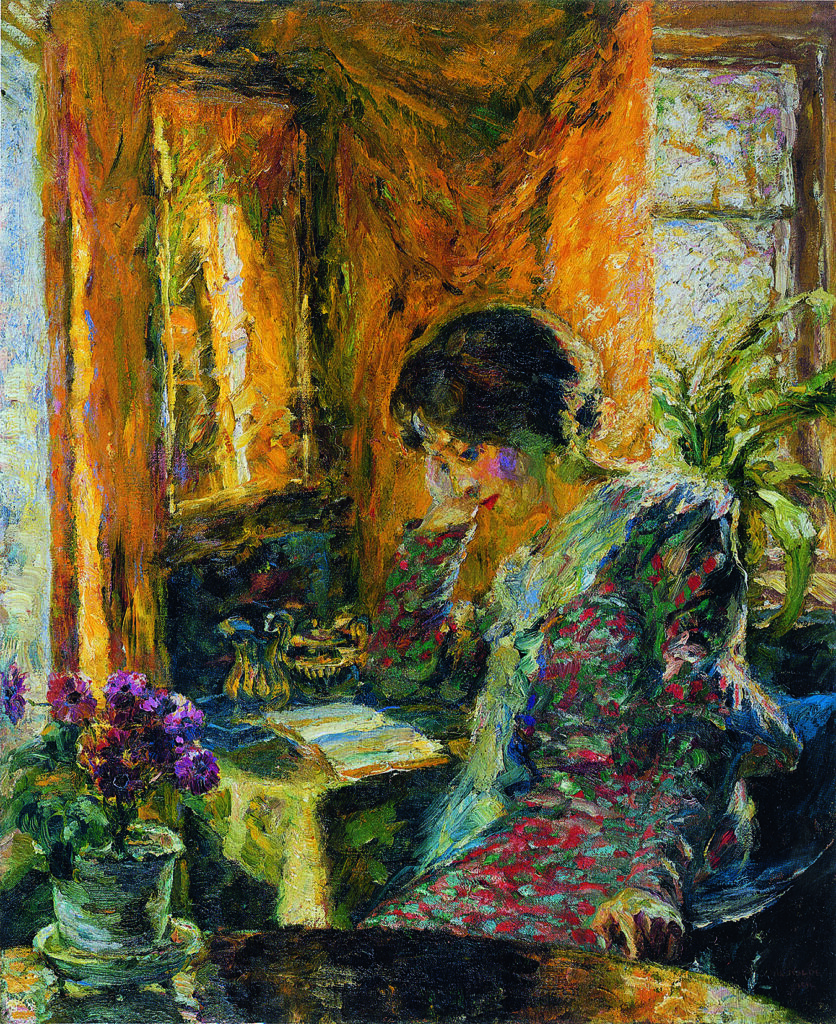 Influences of Danish art with its typical motifs and stylistic elements influenced Nolde early on, and are said to have made his later global success possible. These works are considered largely unexplored.
BUCERIUS KUNST FORUM
"Nolde and the North" – through Jan. 23, 2022
in cooperation with the Foundation Ada and Emil Nolde
There is another parallel exhibition on Nolde at the Hamburger Kunsthalle, the theme is Emil Nolde's painting technique.
Hamburger Kunsthalle
"Mostly I prime with chalk…" Emil Nolde's painting technique – through April 18, 2022.
Photo Credits:
All Nolde photos: Fotowerkstatt Elke Walford, Hamburg, and Dirk Dunkelberg, Berlin.
Emil Nolde: Two on the seashore, 1903, © Nolde Foundation Seebüll.
Emil Nolde: Milking Girl I, 1903, Nolde Foundation Seebüll
Emil Nolde: Home, 1901, © Nolde Foundation Seebüll
Emil Nolde: Spring in the room, 1904, Nolde Foundation Seebüll
Author: Kay Dethlefs